Welcome to the Pittsburgh BusinessObjects Users Group Webpage. Our group consists of both technical and end users from various companies in the Pittsburgh Area. We meet 2 times a year to share our experiences, gather information about new and existing products and keep current with What's New at BusinessObjects. We hold our meetings at various host companies throughout the Pittsburgh Area. We try to rotate the location of our meetings in different parts of Pittsburgh to make them more accessible for everyone. Membership is Free. If you would like to be included on our mailing list or you are interested in joining our group, please send us an email.
Our next meeting will be held on Friday October 19, 2018 at FedEx Ground, Moon Township, Pittsburgh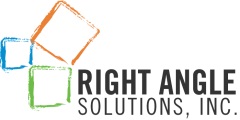 Agenda:
08:30 – 08:50 Registration and Breakfast
08:50 – 09:00 Welcome & Announcements –Tammy Datri
09:00 – 09:50 BusinessObjects SP5 Explore New Features and Dive into Automated Workflows! – Raj Juttukonda, Right Angle Solutions
09:50 – 10:00 Break
10:00 – 10:50 Hot Releases and Cool Solutions: CATCH Enhancer Series - Jared Ellwein, Catch Intelligence
10:50 – 11:00 Break
11:00 – 11:50 Predictive Analytics – Making Analytics Work - Jared Ellwein, Catch Intelligence
11:50 – 12:30 Lunch
12:30 – 01:20 User Adoption - Move BI and Analytics forward with a Cohesive Vision – Kathy Higgins, Catch Intelligence
01:20 – 01:30 Break
01:30 – 02:20 SAP Analytics on the Cloud (sAC) - Develope World class dashboards on the cloud - Raj Juttukonda, Right Angle Solutions
02:20 – 02:30 Break
02:30 – 02:45 BusinessObjects Resources Review - Tammy Datri
02:45 – 03:00 Wrap-up and Giveaways – PGHBOUG Steering Committee
If you have any questions or comments, please feel free to contact us at info@pghboug.org.
Our next meeting will be held in early spring 2019. Details will be posted soon.